So there's this guy Squidi who challenged himself to think of (and post) 300 game ideas in 300 days: Three Hundred Mechanics. That's pretty crazy stuff. And even though you can expect a lot of crap, there's a lot of interesting things in it and certainly worth reading. I won't really go into it, but read it yourself, the presentation is pretty cool too with all the pixel art.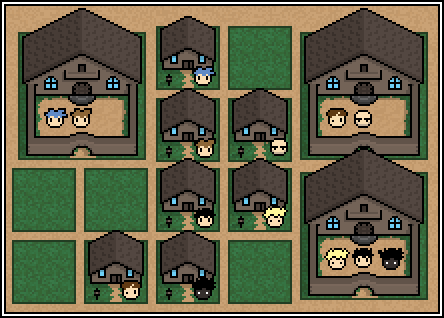 And there's this guy called Nedroid, who has done The Bad Comics Challenge, where he was challenged to draw 200 bad comics in some time (I cannot remember what amount of time). They are called "bad comics",but a lot of them are actually really funny, if you like stupid jokes that is.
As you can see…
(or are you not with me?)
Anyway, the reason why I'm posting this is because the interesting things is the promise he made to do a certain thing everyday. And that's what I will do: I'll try to write down a post everyday. What am I saying Not trying – I'll just do it!
But I also need some sort of punishment, in case I'll miss a day. That will really make sure I do it. Can you think of something? (This is actually more a reason for people to throw in comments in this blog).
Doug